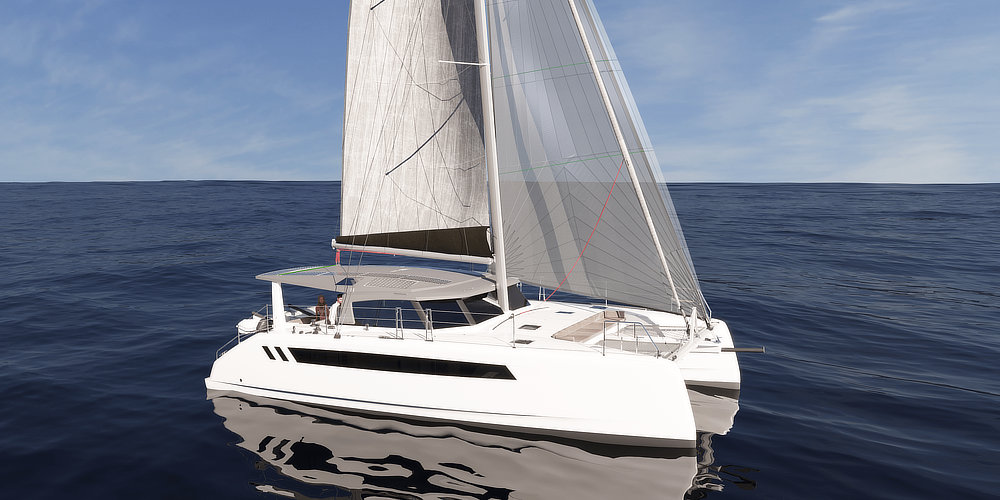 A PERFECT BALANCE OF PERFORMANCE AND LIFESTYLE
Light and nimble through meticulous design and advanced lightweight construction – but crucially, capable of being heavily loaded with the minimum of impact on performance, this cruising catamaran brings about a generational step forward in catamaran design. The 1370 is built to a well-defined balance of sea handling performance and live aboard comfort demanded by modern cruising sailors.
---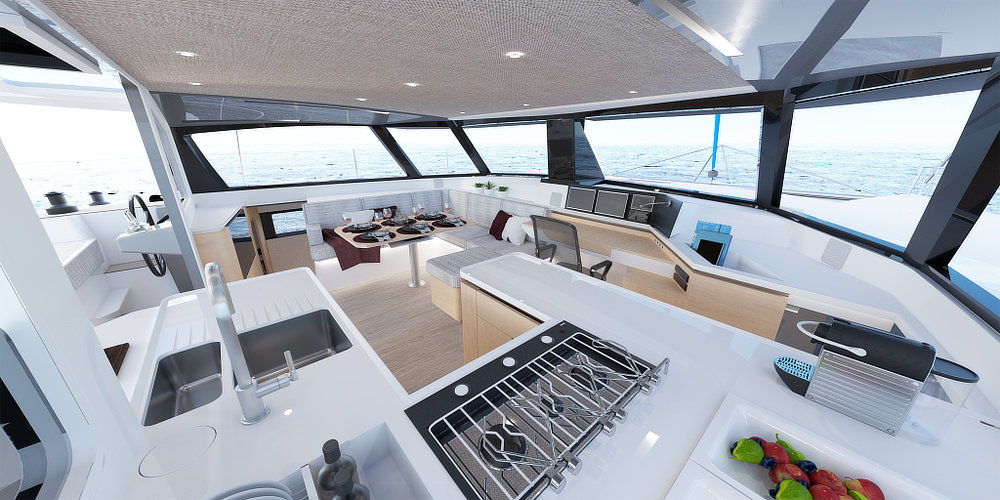 BLUEWATER CRUISING IN URIVALLED COMFORT
THE BEST OF BOTH WORLDS: HIGH SPECIFICATION WITH CRAFTSMANSHIP
This all-new catamaran is equipped with all of the modern necessities, while employing true boatbuilding craftsmanship at every level. The 1370 catamaran model is fitted with exquisitely crafted carpentry throughout, complimented by a well balanced saloon that is bathed in bright natural light and ventilating airflow thanks to Seawinds famed tri-fold door and essential fwd opening window system. The comprehensively equipped galley comes standard with bar fridge, large 130l chest freezer, and an abundance of storage, making it ideal for extended cruising and responding to sailing couples with varying needs for toys and equipment on their own unique voyage.
---
DESIGNED FOR SHORTHANDED COUPLES
THE PERFECT BALANCE OF PERFORMANCE & ERGONOMICS
Seawind Catamarans deployed countless thousands of man-hours in hull design and optimization, and spared no expense in refining the crucial sailing ergonomics suited to a modern cruising couple. The new 1370 catamaran model has the high aim of striking the perfect balance between performance and comfort in a 45' bluewater cruiser – this catamaran is designed to be the best go-anywhere, live-aboard cruising sailboat available today. Our rigorous design efforts have produced a hull capable of truly thrilling light air and heavy weather speeds and impressive pointing ability while being easy to handle shorthanded or single-handed.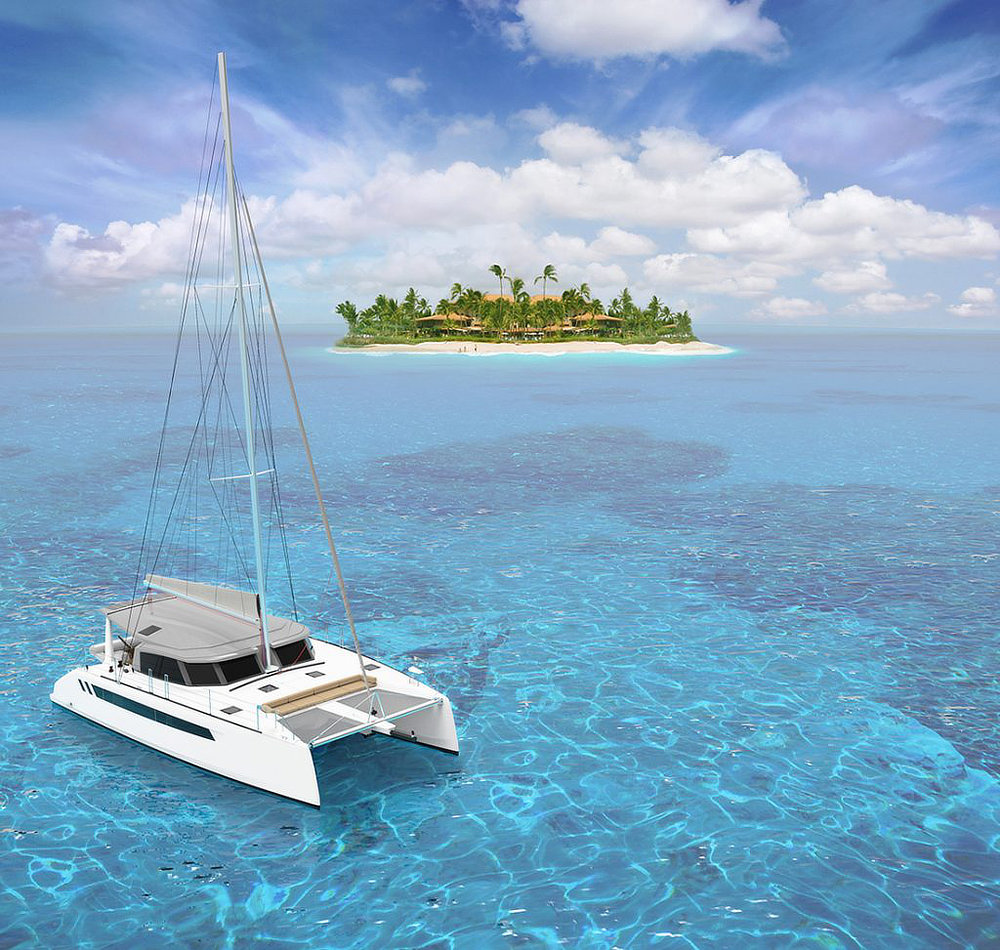 ---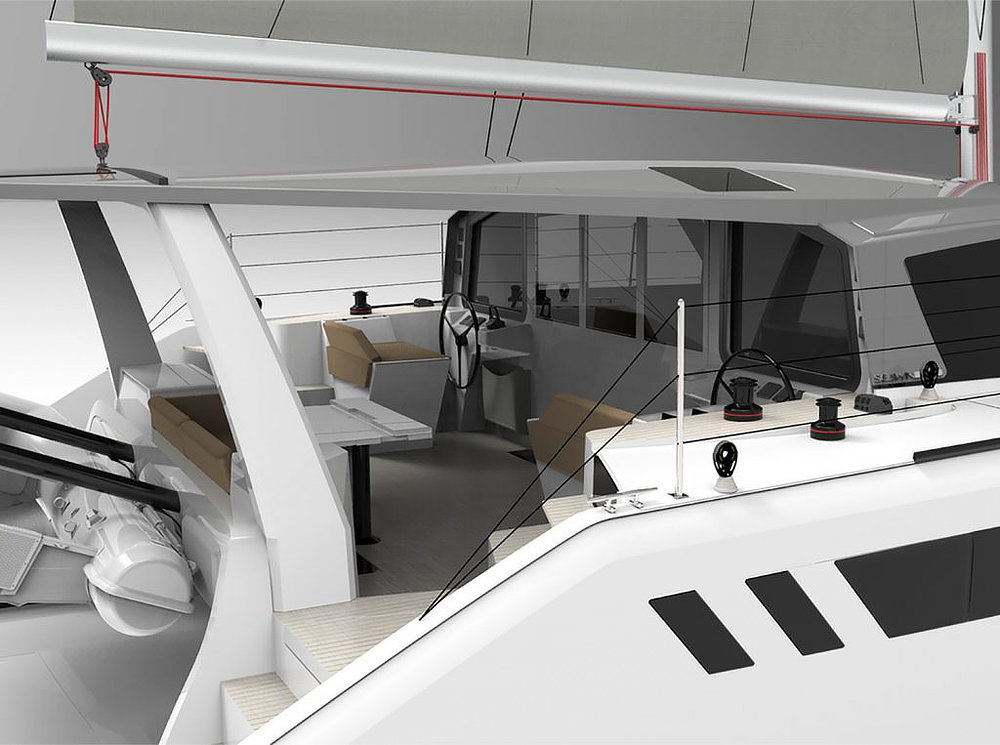 SAFE AND PROTECTED HELMS
THE PERFECT BALANCE OF PERFORMANCE AND LIFESTYLE
This single-level cruising catamaran boasts Seawind Catamarans' indispensable twin protected helms which offer skippers complete protection and 360 degree visibility. Sheets, reefs and halyards are all led aft to electric sheet winches at the helms making rough, offshore passages more comfortable and achievable from the safety of the dry and protected cockpit.
---
FAST AND EFFICIENT HULL DESIGN
THE PERFECT BALANCE OF PERFORMANCE AND SAFETY
For this new catamaran model, striking a balance between performance and safe, comfortable sea keeping has been of utmost importance. The lightship boat weighs in at only 11 tonnes – incredibly light and nimble for a significantly spacious 45-footer, but crucially the 1370 is capable of being heavily loaded with only the minimum of impact on sailing performance. Countless hours have been invested in Computational Fluid Dynamic (CFD) studies in order to discover the best balance of speed, and comfort under sail enabling Seawind to favor robust systems such as mini keels and spade rudders whilst not sacrificing on cruising performance.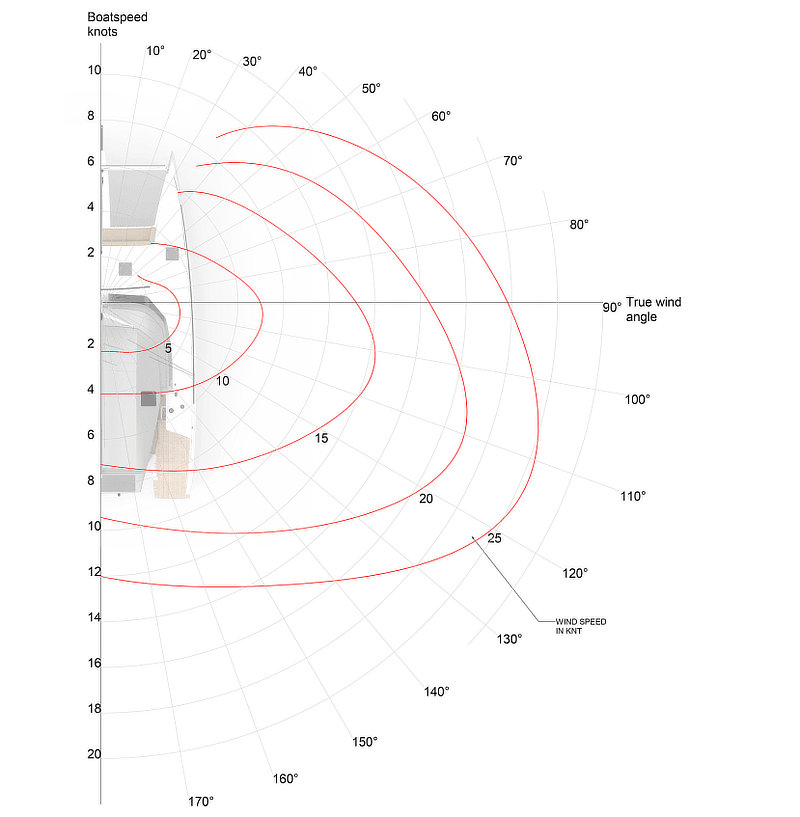 ---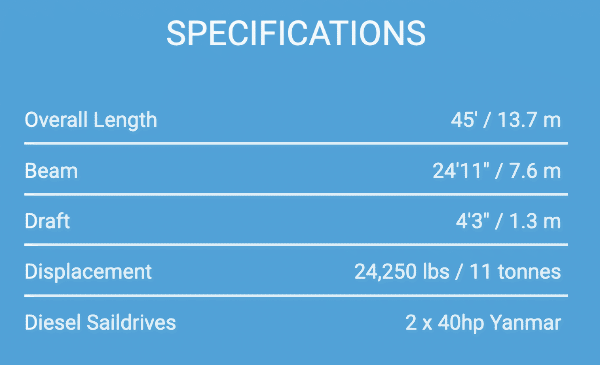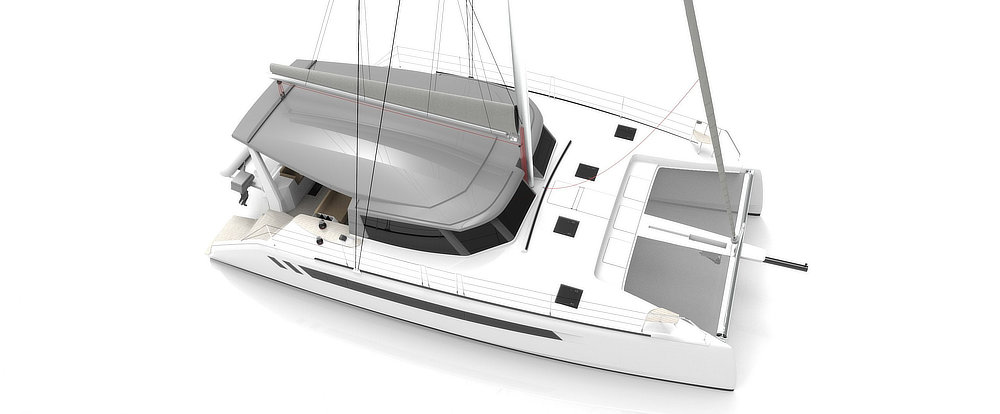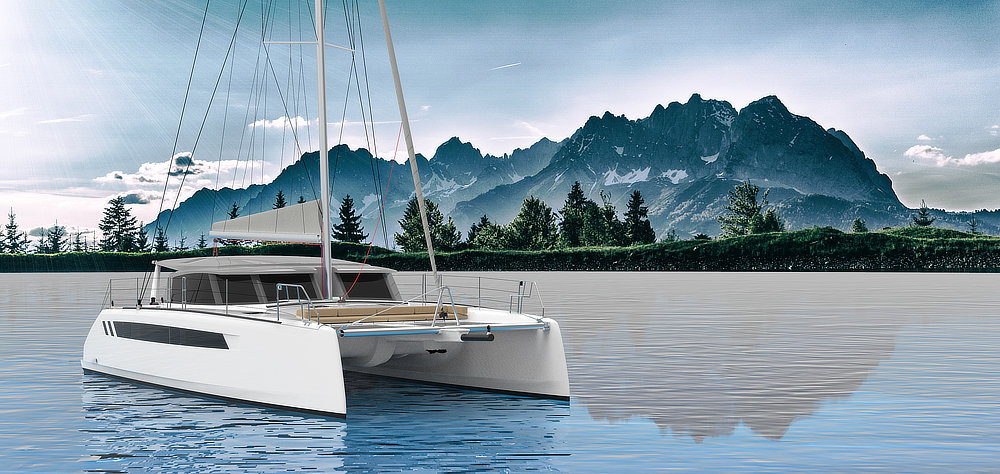 ---
Adopting all of the best advances made in the last decade of catamaran designs, and incorporating countless innovations in hull dynamics, structural engineering, exotic composite materials and manufacturing methods, where other Seawind Catamarans have been built tough – the 1370 will be bulletproof.
---
Seawind 1370 ticks all of our boxes
A performance-oriented, safe, bluewater-capable catamaran that is large enough to carry a payload for extended cruising but manageable by two people… The Seawind 1370 ticks all those boxes…" – Sailing Yacht Ruby Rose on the announcement of the new Seawind 1370.