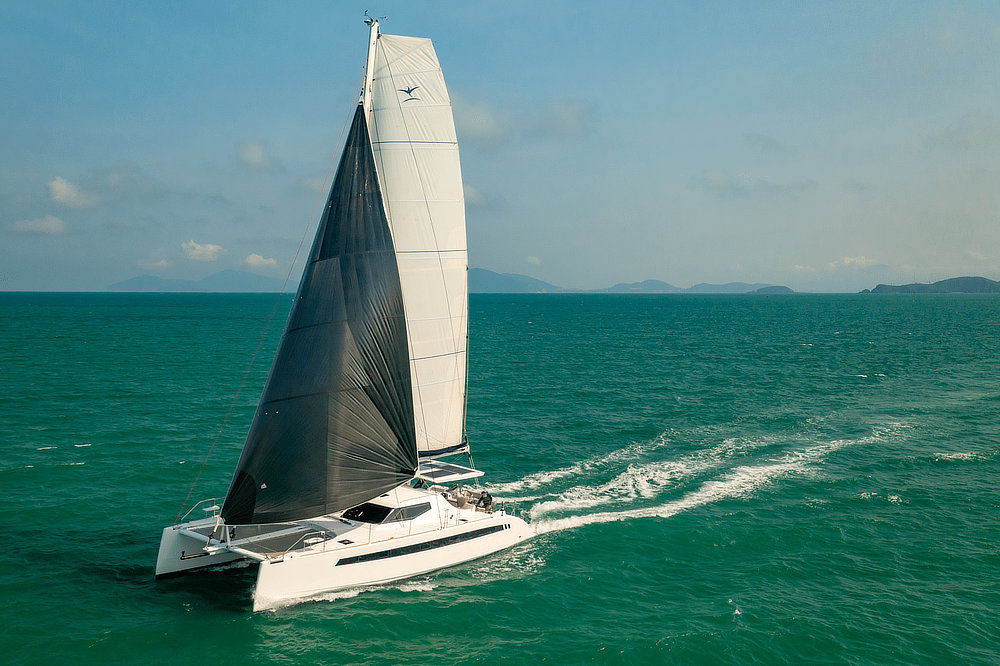 PASSAGEMAKER EDITION
52 FOOT MASTER CRUISER
The 1600 Passagemaker reflects our aspiration to create the ideal cruiser in every aspect: this is the ultimate offshore cruising catamaran.
---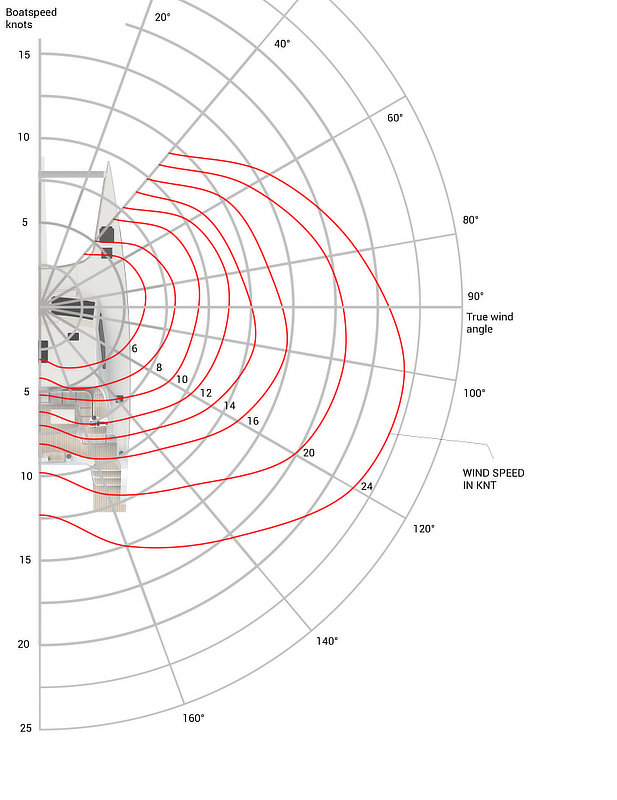 PERFORMANCE WITHOUT COMPROMISE
THE ULTIMATE OFFSHORE CRUISING CATAMARAN
Comfort and performance are a trade-off discussed endlessly. The Seawind 1600 Passagemaker strikes this balance through the use of advanced build technologies and continuous weight-saving efforts. Strategically placed carbon fiber reinforcements throughout the structure, Kevlar reinforcement under the waterline and revolutionary daggerboard integration not only make the Seawind 1600 Passagemaker an extremely stiff and fast catamaran, but also gives her the beach ability that so many Seawind catamarans are renown for.
---
SHALLOW DRAFT
THE ULTIMATE OFFSHORE CRUISING CATAMARAN
Through the use of Kevlar reinforced hulls with retracting daggerboards and rudders, the Seawind 1600 Passagemaker is safe on a sandy shoal. The minimum draft (with daggerboards and rudders up) is only 54cm – or 2ft 1 inches. That means the Seawind 1600 Passagemaker can enter protected anchorages and waterways inaccessible to almost any other cruiser on the market today.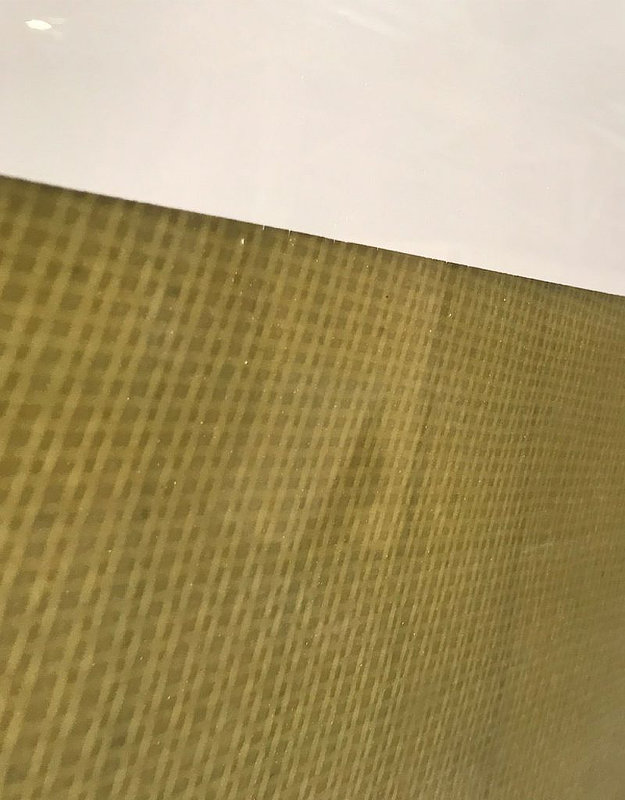 ---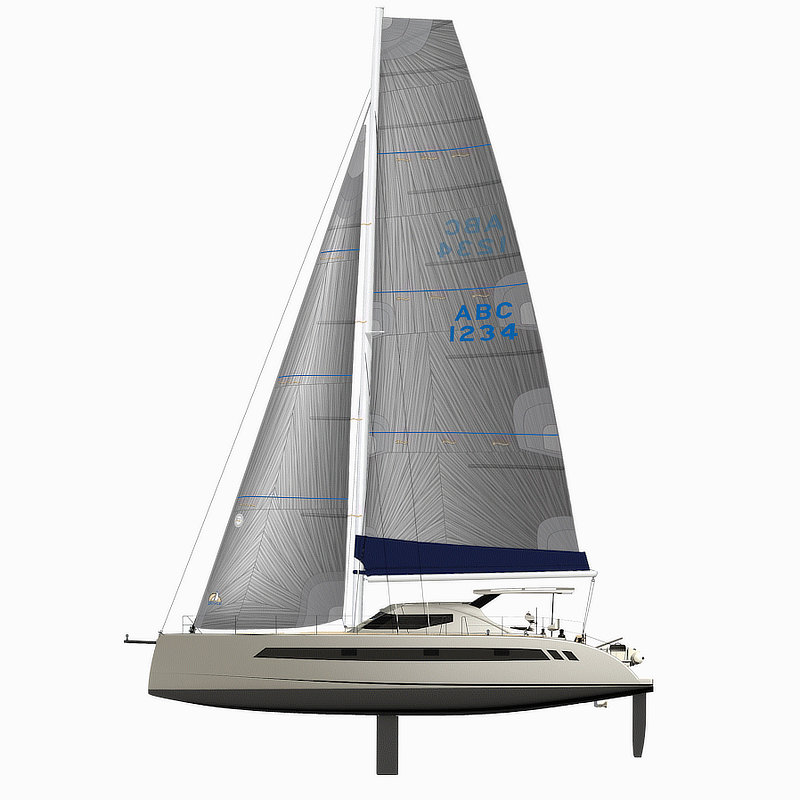 POINTING ABILITY AND SHALLOW DRAFT
THE ULTIMATE OFFSHORE CRUISING CATAMARAN
Captive daggerboards, which don't protrude through the deck, reduce maintenance and keep a clean deck that could otherwise prove hazardous offshore. Keeping these large foils captive also prevents windage aloft which can cause a catamaran at anchor to swing and swerve about her mooring. This approach conveniently maintains the aesthetic of the stunning Reichel Pugh design. The daggerboard lifting mechanism is run to a dedicated control in the cockpit, so there's no need to rush forward and then cross the boat to raise the boards.
---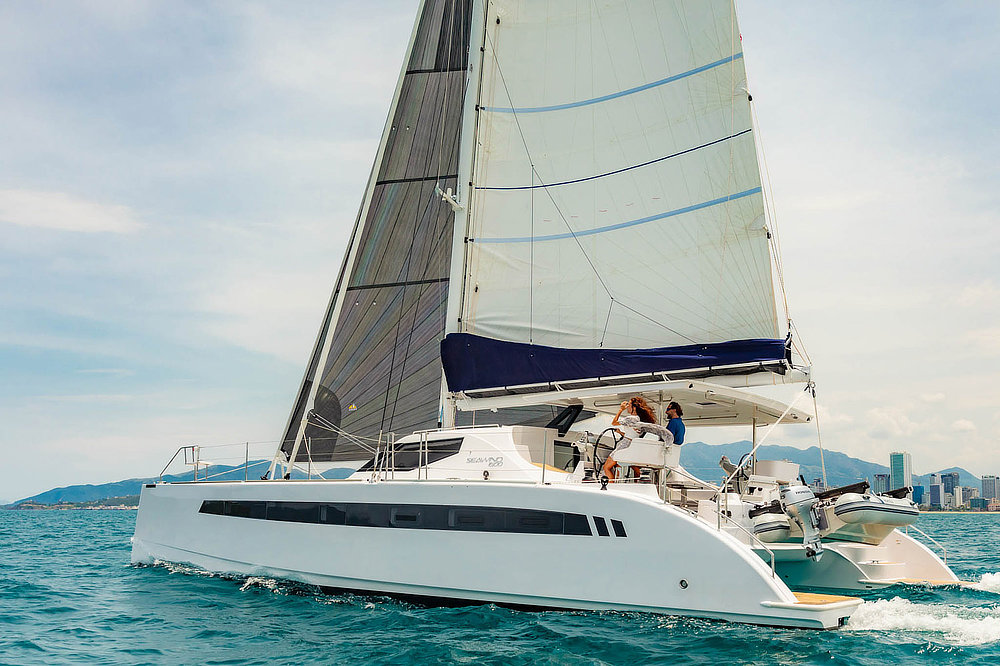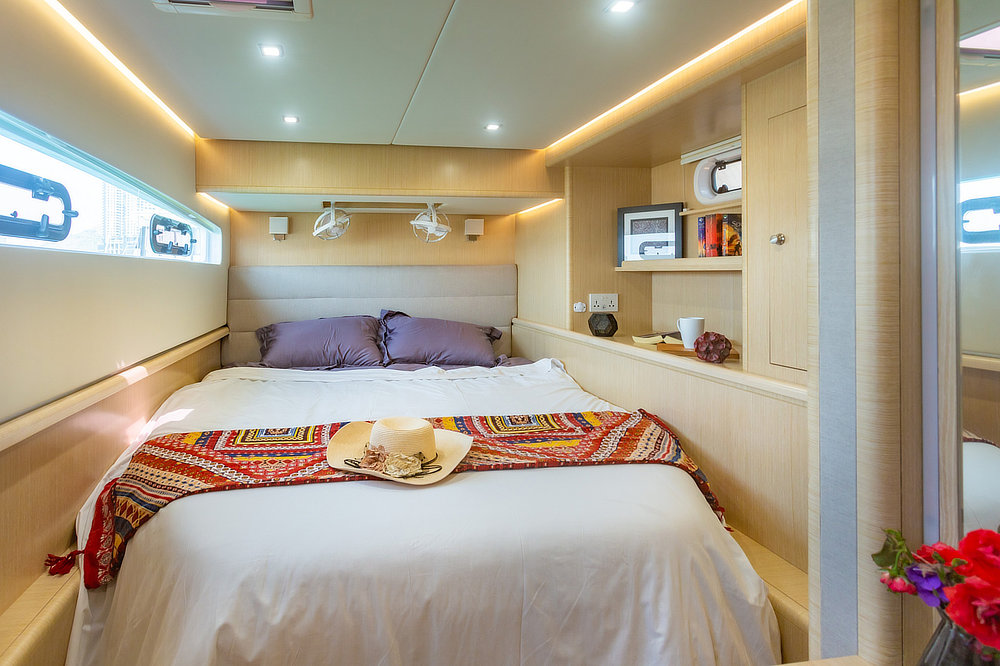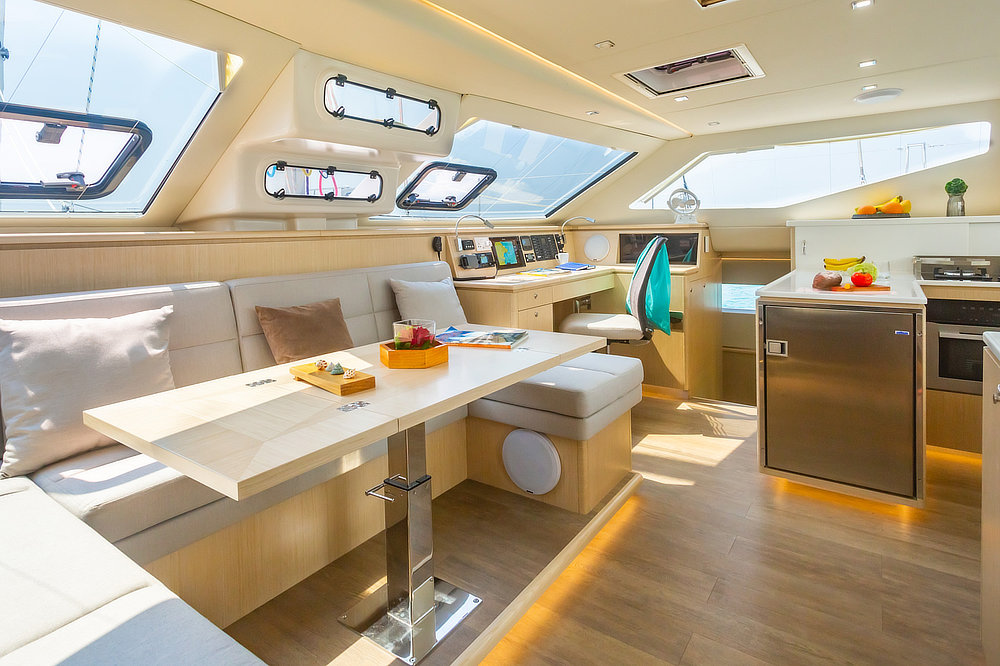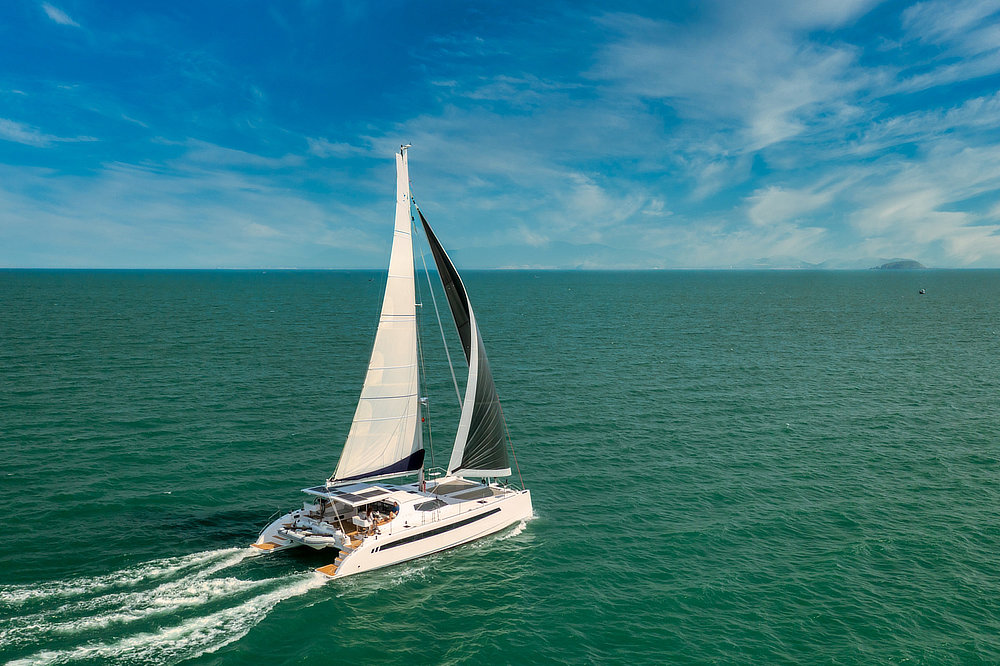 ---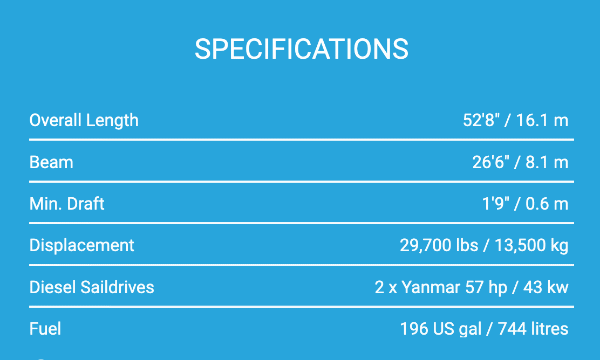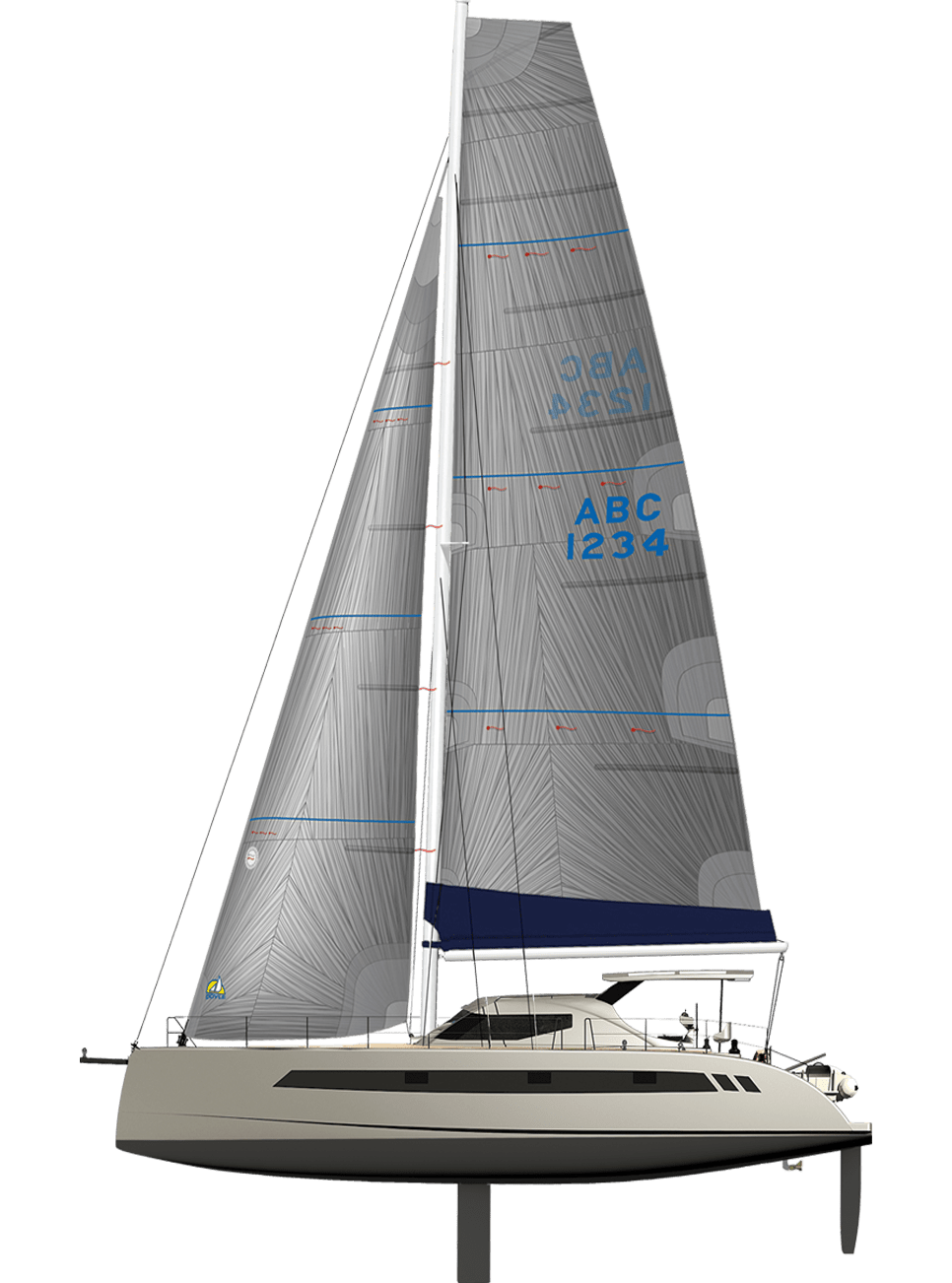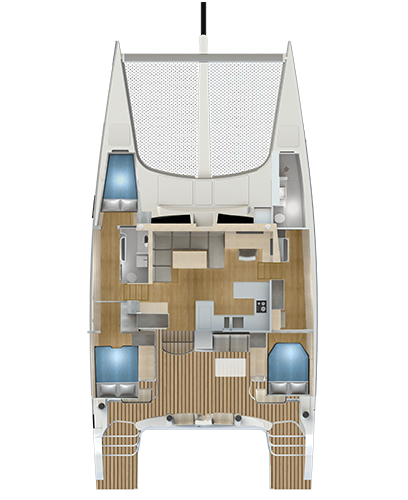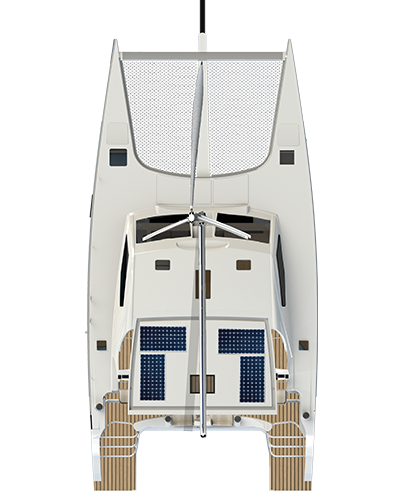 ---
Designed for extended ocean crossings, the Seawind 1600 Passagemaker has all of the cruising practicality you would expect from a new Seawind catamaran, but delivered on long and fast performance hulls.